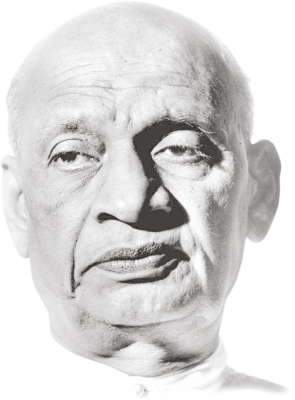 Sardardham A thought
Let's Rise and Awake
Namaskar to our dignified, proud, privileged and enlightened fellow brothers & sisters……
We are proud to be the heirs of the Modern Architect of the united India & Inspirer of the true freedom movement, "The Iron Man of India "Shree Sardar Vallabhbhai Patel".
We appeal to all our knowledgeable, esteemed and conscientious patidar brothers and sisters to come forward keeping aside barriers and Distinctions between "Kadva" and "Leuva" and taking pride and inspiration from the exemplary life of "Sardar Saheb" to contribute for nation development through social development and transformation.
MISSION
To Social transformation to the Nation Building
To socially consolidate and ensure the unity & fraternity
Social, Educational & economical development of the community
VISION
To undertake various Programme to enable integrated development of society
To empower the youth through establishing educational/training institute (Centre of Excellence)
To provide employment & Career opportunities to youngsters
To provide platform for entrepreneurship & skill development
To preserve & sustain the Patidar Culture
Core Values
INCLUSIVITY • INTEGRITY • LEADERSHIP • RESPECT • ACCOUNTABILITY • TRANSPARENCY • PRIDE
GOALS
Global Presence / Recognition of Patidars – Alignment from Village to Global Level.
Social and Economic Development of all Needy Patidar's Family
Women Empowerment – through education, self employment and entrepreneurship
To Endeavour to eliminate the health-hazard habit, like Tobacco, liquors, Gutaka etc.
Creating Hostel Facilities for 2000 Boys and Girls With all amenities and affordable in the first phase
Construction and Development of "Sardardham" Head and Corporate Office with Training Centre as a part of "Career Development"
In the Second Phase it is proposed to acquire sufficient land Create Hostel facilities to accommodate 8000, Boys and Girls and eventually to open new centers.
With the Cooperation of Serving or retired officers including corporate educative and community leaders – problems / Grievance resolution centers will be started E.G. Revenue Guidance and Legal Guidance Forum – Industrial Guidance.
Guest House (Atithi Bhavan) with hodaing and Boarding will be created for patidars Community, Coming from Abroad and various part of the country.
To Create Corpus fund to give financial interest free assistance for Higher Education to bright and needy student.
To Create Career and Guidance Centers for youngsters
To provide and facilitate employment to educated unemployed Boys and Girls in Government / Public and Private Sector.
Our Address
Surya Village, Near Sanatorium, Bhuj-Mundra Highway, Ta. Bhuj Kutch, Pin: 370423 Gujarat, INDIA